About us
Located on the May Road in Narraweena, Say Yes Thai Cuisine offers a variety of Thai dishes with the perfect combination of sweet, sour and spicy flavours. When you order online, we'll deliver dishes that will take you to a journey through Thailand!
Try some of our customer favourites like Pad Prik Sod, Gang Kour Delight, Beef, Chicken, Pork, Lemon, Golden Prawn or our bestselling item- Deep Fried Whole Fish Red Snapper.
With delivery and takeaway options, you will always say yes to Say Yes Thai Cuisine!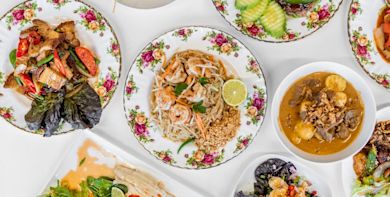 Reviews
Trevor
"I Say Yes - the wife and I have been ordering (and going to) Say Yes for at least 10-15 years! Always great service and fabulous food!"
5/01/2020